Throwing a dart is an art form. It takes precision, accuracy, and a good amount of weight to get the dart where you want it to go. While most dart players are of average weight, some are much heavier than the rest. Here is a list of the world's top five heaviest dart throwers.
Why Are Dart Players Fat?
If you've been following the Professional Darts Competition (PDC) events, you may have noticed that some of the best players are fat. Darts is one of the few games that does not require physical fitness to thrive. Anyone can play darts, regardless of their physical capabilities. There are quite a few reasons why dart players are fat.
Darts Is Often Played in Pubs
The origins of darts are popularly known in pubs, particularly in the United Kingdom. To this day, it's common for some of the top dart players to practice in a pub with several drinks of alcohol. Beer is popular for its high-calorie intake, often leading to most players putting on excess weight.
The Game Doesn't Require Much Exercise
Along with excessive alcohol consumption, most dart players rarely exercise, compared to other training-intensive sports such as gymnastics, athletics, or swimming. During training, you stand in one position and throw nine feet away on a dart board hung on a wall. The only exercise required by darts is arm flexing, which does not burn many calories, and muscle memory.
Most Players Practice From Home
Another reason most darts players are overweight is that the game can be played right from the comfort of their own homes. With a simple dart setup, you don't have to leave your house, which doesn't do much to help cut down on excess weight.
The Top 5 Fattest Dart Players
If you've ever wondered who the fattest dart players are, we've compiled a list of the top five most overweight dart players in history.
5. Tony O'Shea – Unknown
Nicknamed "Silverback" for his squat physique, Englishman Tony O'Shea opens our list of the words heaviest dart players. While Tony is yet to win a major tournament, he's a skilled player who's progressed to the finals of seven PDC tournaments. In addition to playing darts, Tony is a regular commentator for televised BDO events.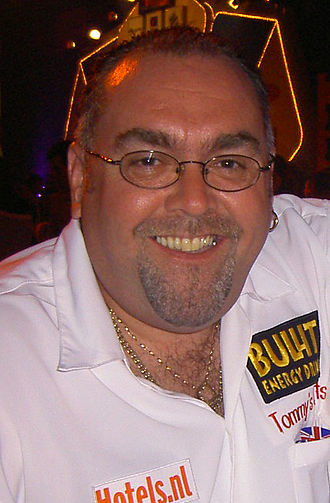 4. Andy Smith – Unknown
Although Andy Smith no longer plays darts, he is considering returning to PDC events. Andy is an English darts player and a nine-time tournament winner. His nickname during matches is "Pieman."
You may have heard of the "Pie Man" in the darts scene, which stemmed from his prowess on the darts stage. Hopefully, once he's recovered from his arm injury, he'll return to the darts stage.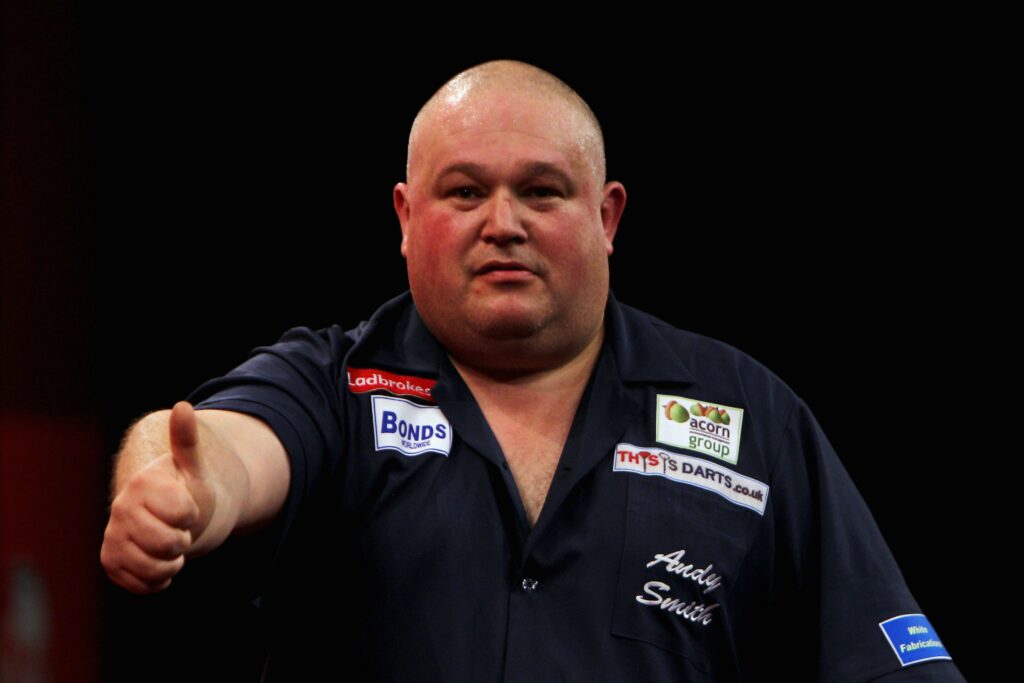 3. Adrian Lewis – 154 lbs
Adrian Lewis is another popular English darts player and a two-time 2011 and 2012 PDC World Darts Champion. He also has eight televised titles and is a dart community favorite.
Adrian used to play in PDC events. However, in recent times, Adrian has slipped down the darts rankings. He says he considered quitting darts when his career hit rock bottom. This was after he underwent back surgery, and his weight hit the roof.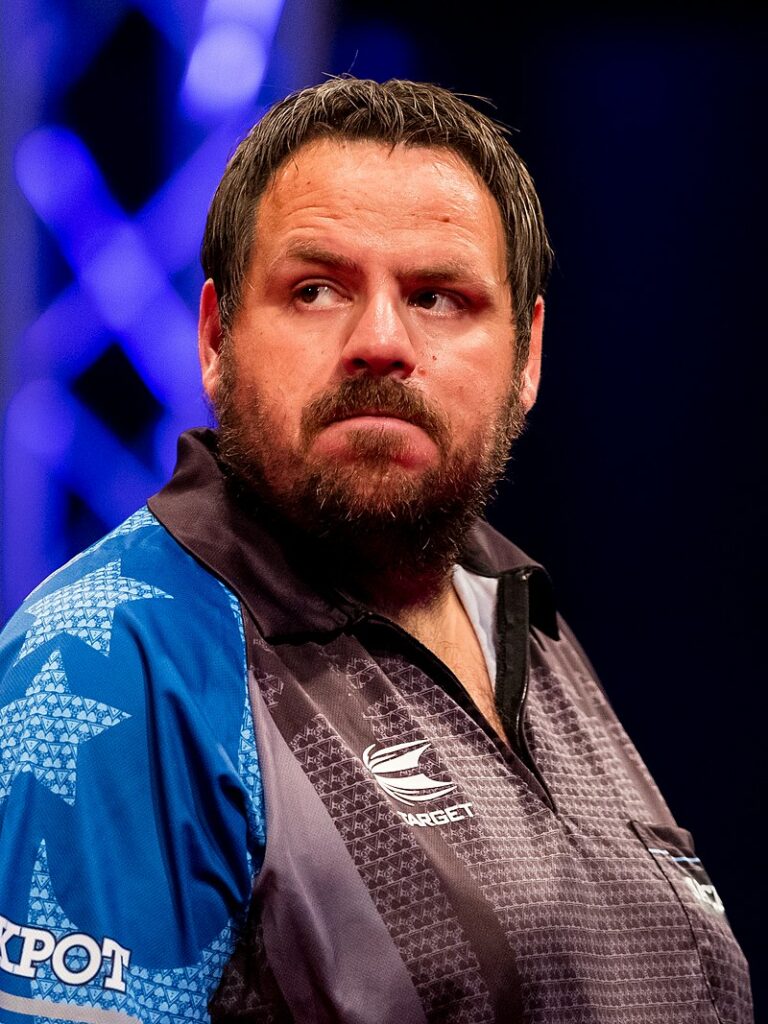 However, Adrian changed his lifestyle during the COVID lockdown through online workouts to get back in shape. He quit drinking and turned his life around. He's now lost weight, is getting psychologically and physically fit, and is slowly making a comeback in darts tournaments.
2. John Henderson – 335 lbs
John Henderson is a popular Professional Darts Corporation darts player from Scotland. He has been playing darts since 1993 and won the 2021 World Cup of Darts.
In addition, he has won nine tournaments. He goes by the nickname "Highlander." John is currently ranked 32nd at PDC, 84th at Red Dragon, and 61st at DDB.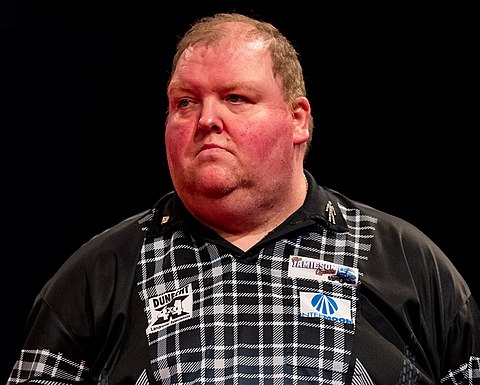 1. Andy Fordham – 430 lbs
Andy Fordham is among the most popular darts players worldwide and one of the fattest dart players in history. He was an English professional darts player who participated in multiple PDC events.
He started playing darts in 1982 and perfected his craft over the years. He was popularly known as "The Viking" for his prowess at playing darts. His dart skills won him the 2004 BDO World Darts Championship and the 1999 Winmau World Masters title.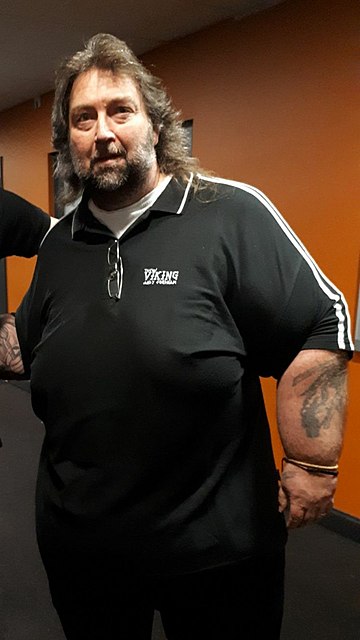 Andy stood out in the crowd thanks to his distinctive mane, beard, and 32-stone weight. Andy, unfortunately, had a drinking problem. His weight gain was largely due to downing 25 bottles of lager daily. It's said that he once drank 62 bottles of Pilsner on his wedding anniversary.
He allegedly drank 24 beer bottles before stepping on stage to win the 2004 BDO World Darts Championship. His drinking problems led to severe liver failure, which sadly caused his death at the age of 59.
Regardless, Andy was a force to be reckoned with. His fans and the darts community will remember him for years.
Does Being Fat Make You a Better Darts Player?
Given that most dart players are overweight, it's natural to wonder if being overweight makes you a better dart player.
The simplest answer to this question is "maybe."
To throw consistent and accurate darts, a darts player requires stability and balance. Some argue that being overweight helps to center your gravity and thus maintain a constant throw. Others believe that body fat may aid in the prevention of swaying or involuntary movement during a throw.
While these theories may have some merit, some of the best darts players are not overweight, so it is by no means a requirement! Regardless of your physique, you can always learn the game and compete at the same level as the world's best darts players.

Sue has been playing darts since her 20's when she played in weekly tournaments and she enjoys writing about darts. She's also a great teacher, and she enjoys helping others learn how to play the game well. When Sue isn't throwing darts, she enjoys spending time with her family and friends.
Get Our Free Darts Scoresheets Pack
The easy way to keep track of scores whilst playing
The easy way to keep track of your score is with our printable darts scoresheets. Easy to download and keep on your phone or computer or print straight off from our website. Pop your email address into the box and we'll send them straight to you.