Darts cricket is a really popular darts game to play. It's really easy to learn the rules of darts cricket and master the various strategies and techniques involved to dominate your opponent.
When playing you'll need a way to keep track of the scores. Our free printable darts cricket scoresheet below is just what you need! Available as an image or downloadable PDF.
JPEG Picture Version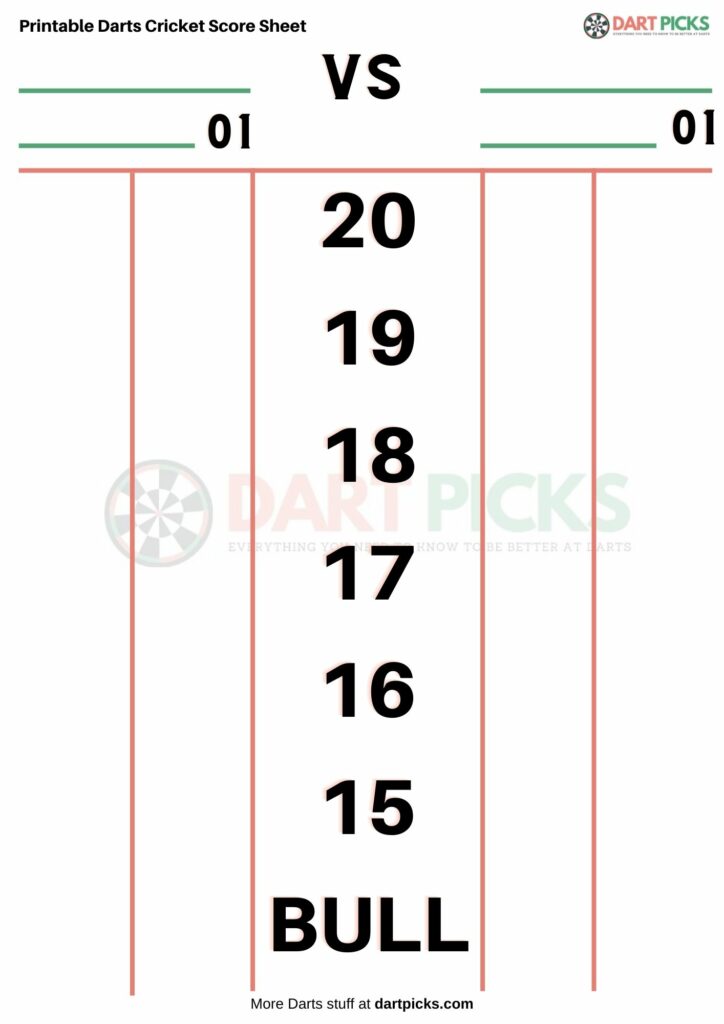 Alex Cooper is the editor of this website. He loves darts and helping people. Alex started playing darts at the young age of 10, as his father was also a keen darts player, and has loved it ever since. Alex enjoys writing about darts and helping others learn more about the sport.
Get Our Free Darts Scoresheets Pack
The easy way to keep track of scores whilst playing
The easy way to keep track of your score is with our printable darts scoresheets. Easy to download and keep on your phone or computer or print straight off from our website. Pop your email address into the box and we'll send them straight to you.